3D MASSAGE ROLLERS & HEAT THERAPY
Deep relief
Ergonomically designed for
your neck & shoulder
Special massage balls offering
smooth and gentle massage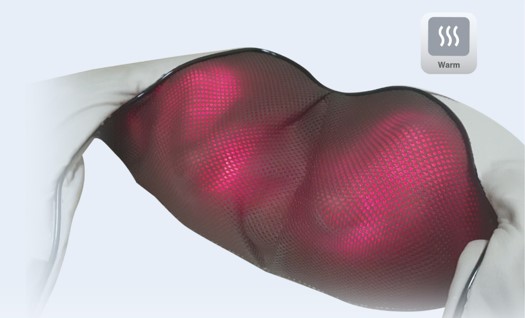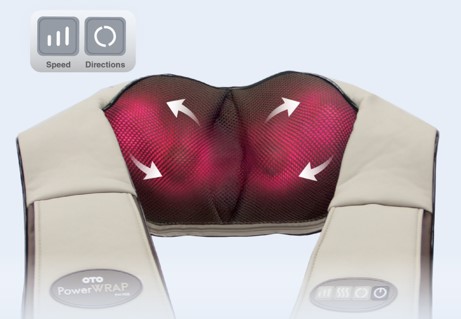 3 SPEEDS & DUAL DIRECTION
Massaging and rubbing modes
Wide coverage
HAND SLEEVES FOR ARM REST & BETTER MASSAGE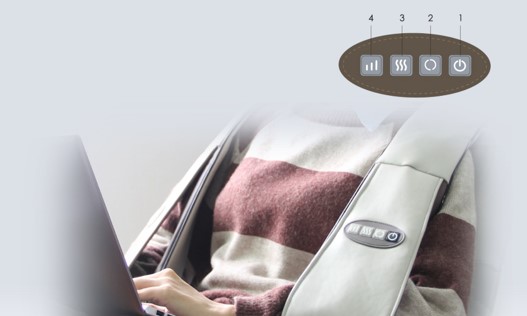 MULTIPLE MASSAGE POSITION
880 (L) x 90 (W) x 195 (H) mm
OTO Power Wrap is such an effective neck and shoulder massager that gives hand-like massage.
Feature
3d massage rollers with heat therapy
Hand sleeves to rest the arms and better massage
3 speeds with dual direction
Multiple massage positions for abdomen, lower back, and thigh
Specifications
Warranty: 6 Months
Model Name: OTO Power Wrap
Model Number: PW-908
Weight: 1.6 kg
Rated Voltage: DC 12V 2.5A
Rated Power: 30W
Safety Standard: CE
Dimensions: 880 (L) x 90 (W) x 195 (H) mm
Benefits
It contains special massage balls that provide gentle and smooth massage. Ergonomically designed to support your neck and shoulder.
Massaging and rubbing mode direction to increase blood circulations and feel better.