Red Deep Massage Mode
Combining air pressure kneading, sole rolling, scraping and trembling to provide comprehensive deep massage and stimulate acupressure points at soles to achieve well-being
Blue Relief Massage Mode
A combination of various massage strokes with different rhythmic cycles to relieve stiff muscles and stress of feet.
Green Relaxation
Comfy rolling massage at soles with trembling to fully relax the feet.
Purple Bliss Massage Mode
Gentle air pressure massage gives the feet a little tender loving care.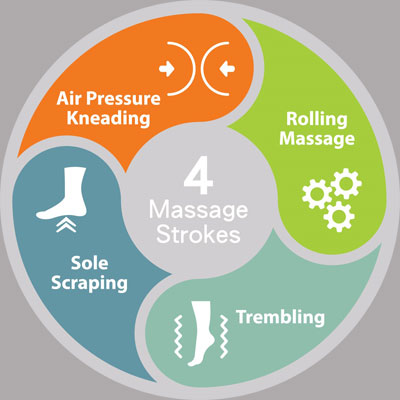 Rolling Massage
Trembling
Sole Scraping
Air Pressure Kneading
Low – Green
Medium – Blue
High – Red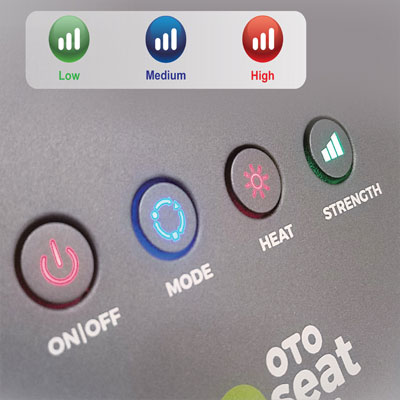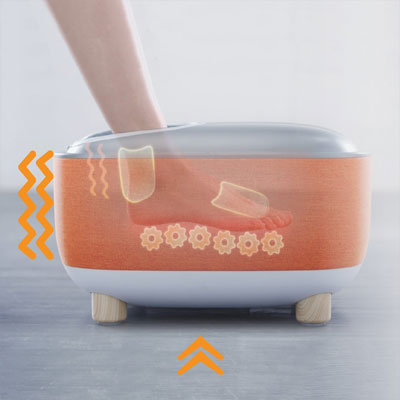 4 AIR BAGS
21 MASSAGE KNOBS & 4 ROLLERS
Offering a comprehensive wrap-around deep massage
8 Contact points
4 Rollers in each massage compartment
Stool top:  warms up lower limbs to help Promote blood circulation.
Inside Massage: intensifies massage effect while warms up cold feet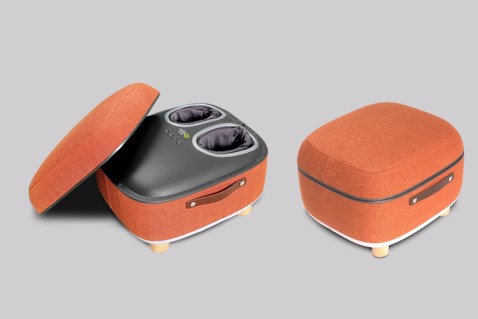 434 (L) x 372 (W) x 307 (H) mm
OTO Qseat is mainly a foot massage machine in Bangladesh that gives you relaxing foot therapy.
Key Feature
4 auto programs
4 airbags 21 massage knobs, and 4 rollers
4 massage strokes
3 strength levels
Specifications
Warranty: 6 Months
Model Name: OTO Q-seat
Model Number: QS-88
Auto Timer: 15 mints
Power Consumption: 50W
Power Input: 100-240V – 50/60Hz
Power Output: 24V, 2A
Weight: 7.7kg
Seat Carrying Weight: 120Kgs
Benefits
Presents a full wrap-around massage.
High, medium and low strength level offers to relieve stiff muscles and stress of feet.
Sole scraping, trembling, and rolling massage.
Air pressure massage gives a gentle touch to feet.