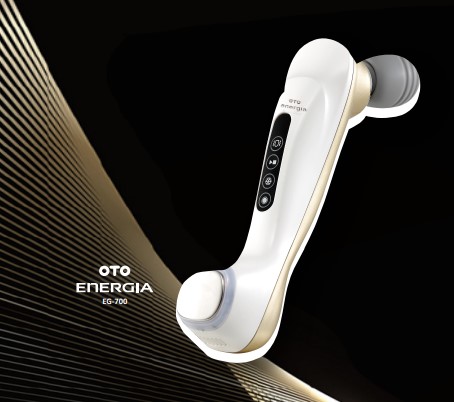 The all-time favourite!
Wireless Hi-Tech Beauty Stick Massager
to get rid of eye bags & firm up your skin easily.
The 2 modes of heat helps in nutrients
absorption, firm facial muscles, improve
blood circulation, stimulate cell re-growth
and improve skin colour.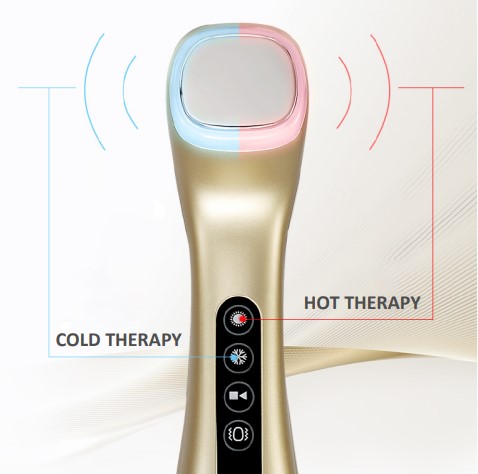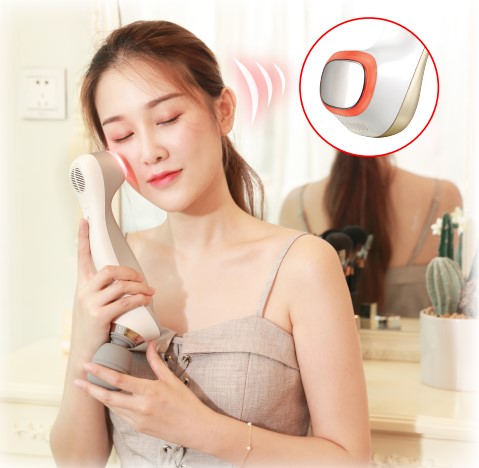 Open pores to allow deep cleansing,
Help in the absorption of nutrients,
improve blood circulation and
relax facial muscles.
• Lower skin temperature
• Tighten open pores
• Retains water
• Enhance skin elasticity
• Prevent wrinkles
• Reduce eye bags
• Reduce temperature during high fever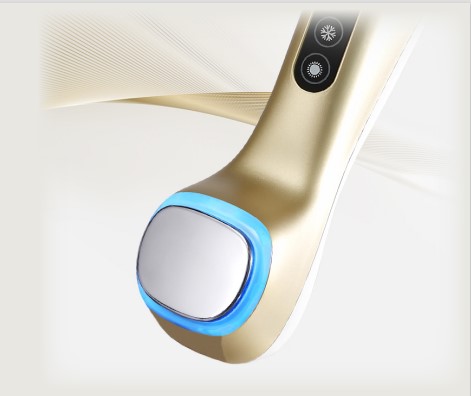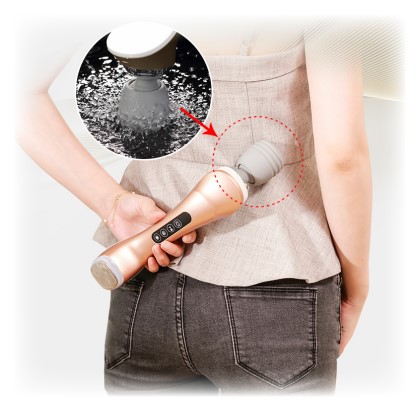 3 Speed Levels,
Slow: Specially for Facial Massage
Medium: For General Massage
High: Specially for Sport Massage
Cleansing:
• Open pores for deep cleaning
• Use Hot Therapy to open the pores

Nourishing:
• Apply lotion, serum or toner atier cleansing
• Use Hot Therapy to aid absorption
(May also use Hot Therapy atier applying mask)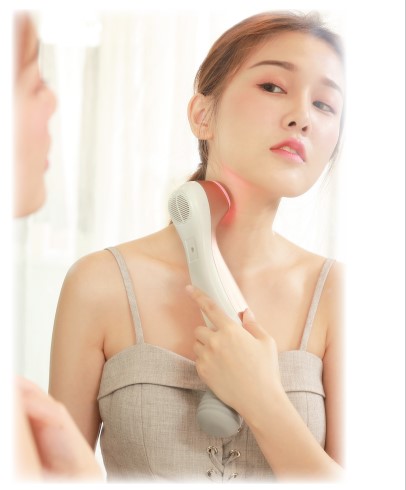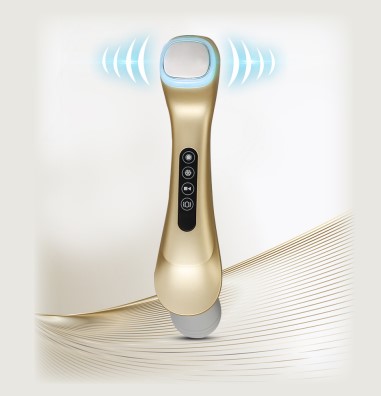 Firming:
• Use Cold Therapy to tighten the pores

Massage:
• Helps in the absorption of nutrients
• Skin tightening & Face shaping
With Hi-Performance
Fully charged:
Up to 2.5 hours of Massage
Up to 2.5 hours of Cold Therapy
Up to 5 hours of Hot Therapy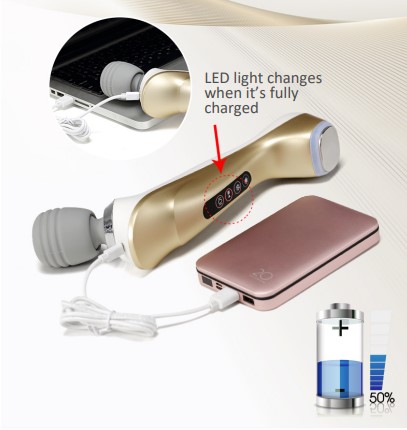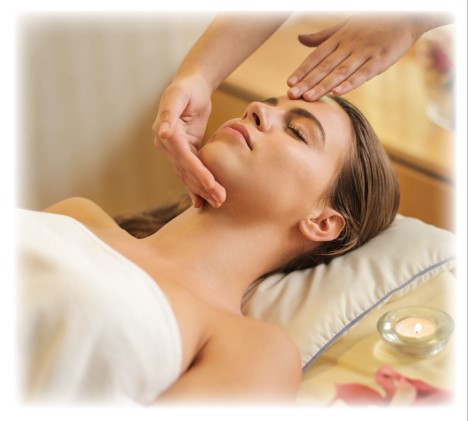 Usage of Temperature Levels
3 Temperature Levels
Cold Therapy
Blue 15~20°C ; Violet 10~15°C ; Red 5~10°C

Use Blue on sensitive skin;
Violet or Red when room temperature is higher;
Use Red to reduce temperature during high fever.

Hot Therapy
Blue 30~35°C ; Violet 35~40°C ; Red 40~45°C
Use Blue on sensitive skin;
Violet or Red when room temperature is lower
Use Red when applying mask.
OTO Energia is a hi-tech handheld stick facial massager in Bangladesh to nourish your skin and eliminate unwanted eye bags.
Feature
3 temperature levels
4 steps of facial beauty – cleansing, nourishing, firming, massage
Cold and hot beauty massager
3 modes of massage therapy
USB enabled charger
Specifications
Type of Product: Beauty Massager
Product Name: OTO Energia
Product Model: EG-700
Product Net Weight: 410 G
Product Measurement: 4.8 (L) x 5.8 (W) x 27 (H) cm
Power Input: DC 5V, 1000mh
Warranty: 6 Months
Benefits
2 types of heat aid in absorbing nutrients, strengthening facial muscles, increasing blood circulation, stimulating cell growth, and improving skin color.
Hot therapy helps to open pores for deep cleansing, increase blood circulations and help to absorbed nutrition.
Cold therapy tightens open pores, prevent wrinkle, lower skin temperature and reduce eye bags.