4 FINGERS TECHNIQUE KNEADING MASSAGE
Rolling and Kneading massage modes
Anti-clockwise / Clockwise Directions
Spot Shiatsu (Up / Down)
8 Modes
15 Variations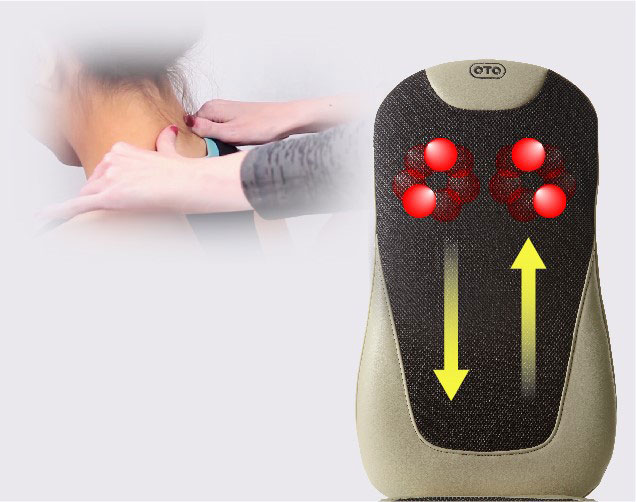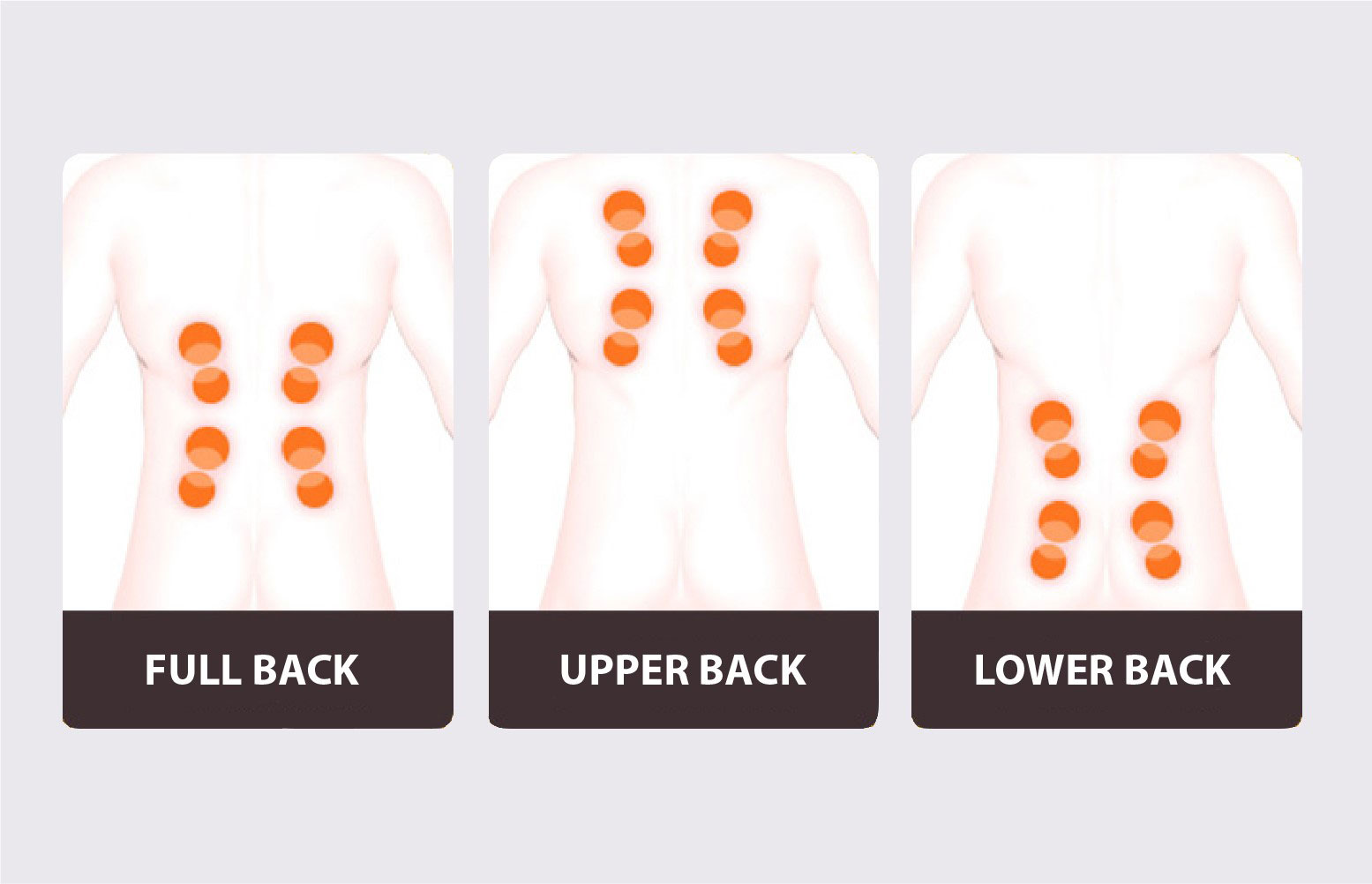 SHIATUS OR ROLLING PROGRAM
Full: Shiatus massage or rolling massage at the entire back
Upper: Shiatus massage or rolling massage at the upper area of the back
Lower: Shiatus massage or rolling massage at the lower area of the back
Able to adjust the width of rollers
to meet individual needs.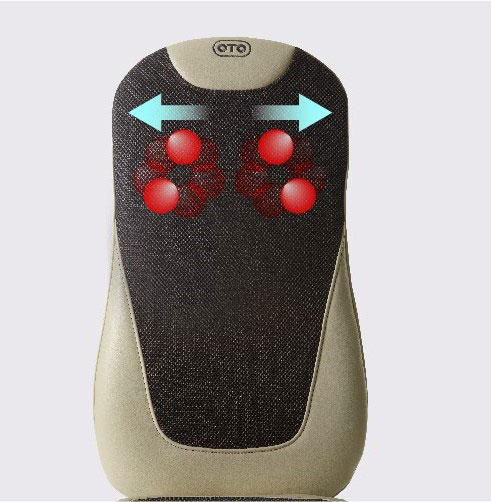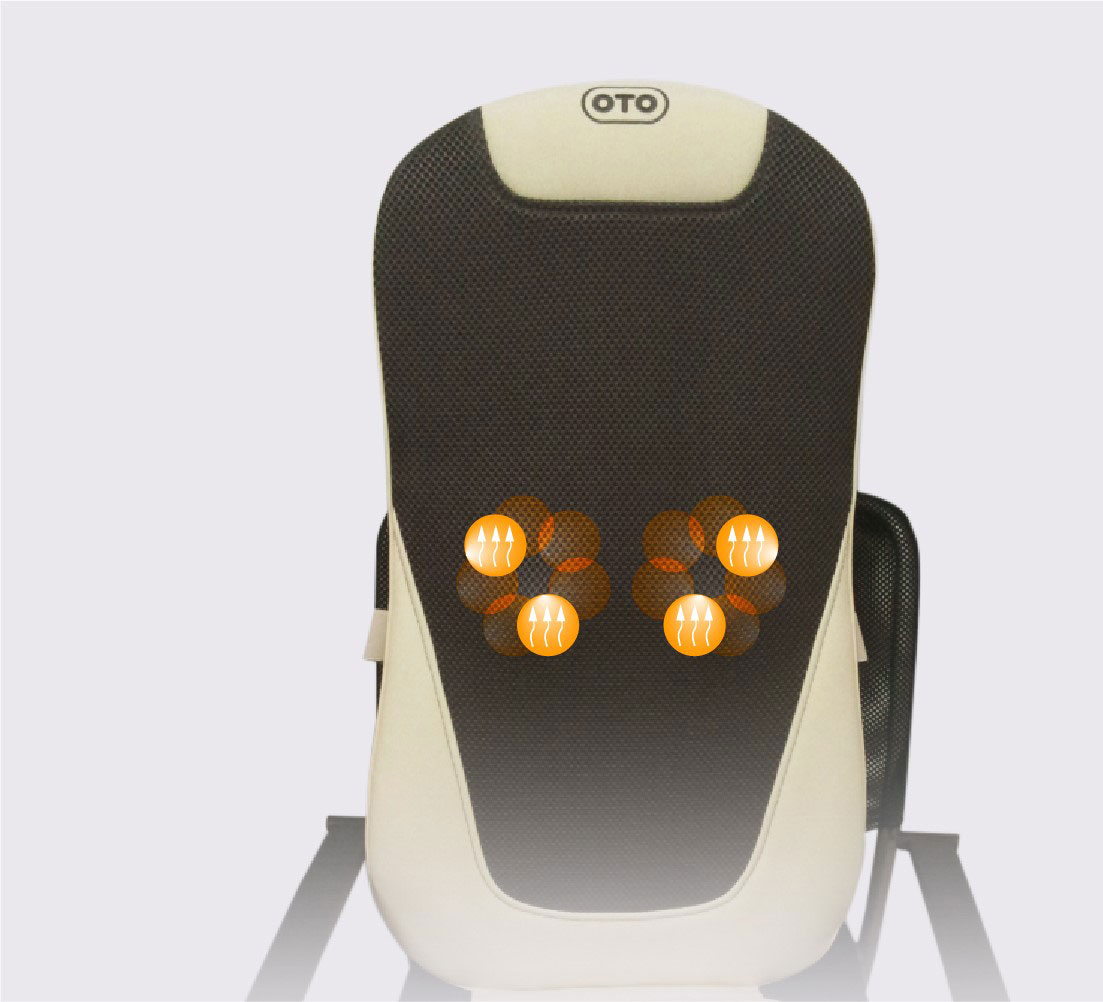 5 ˚ to 25˚ degree celsius
To start vibration at the seat area
The massage session lasts 15 minutes.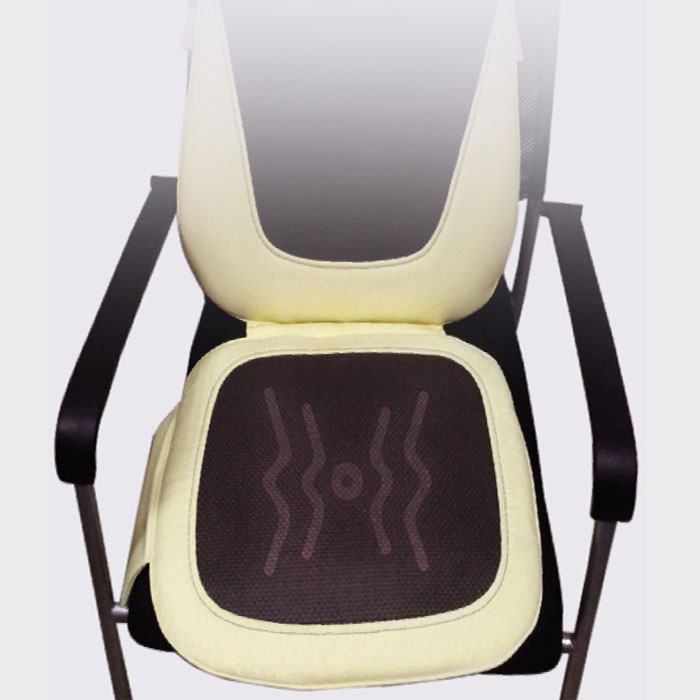 760 (L) x 150 (W) x 470 (H) mm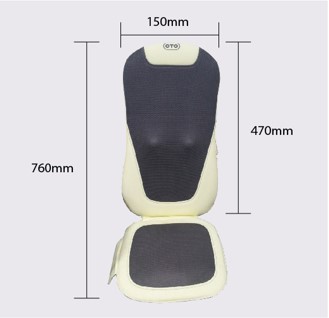 OTO e-Lux is a relaxing back massager in Bangladesh that provides shiatsu and rolling massage by releasing pressure on the back muscle.
Key Feature
4 fingers technique kneading massage
Rolling or shiatsu program
Seat vibration
Adjustable width
Remote controlled
Heat therapy
Specifications
Warranty: 6 Months
Model Name: OTO E lux
Model Number: EL-868
Power Input: AC 100 – 240V, 50 – 60 Hz
Power Consumption: 42W
Weight: 5kg
Benefits
Shiatsu massage or rolling massage at the lower back, upper back as well as entire back.
Relieves aches and pain from the entire back.
Easy to change the heat temperature as you feel comfortable.
Able to adjust the width as your need.