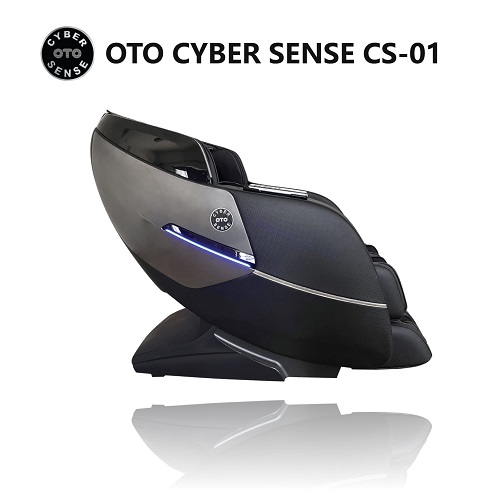 NEXT LEVEL OF RELAXATION
Air massage on shoulders, arms, waist, hips, calves, feet , heels.
Heat therapy on waist, palm, feet.
Unique rolling massage.
Bluetooth.
10 AUTO-PROGRAMS
WHOLE BODY MODE
YOGA MODE
RECOVERY MODE
ENERGY MODE
THAI MASSAGE MODE
RELIEF MODE
NECK FOCUS MODE
WAIST FOCUS MODE
RELAX MODE
SWING MODE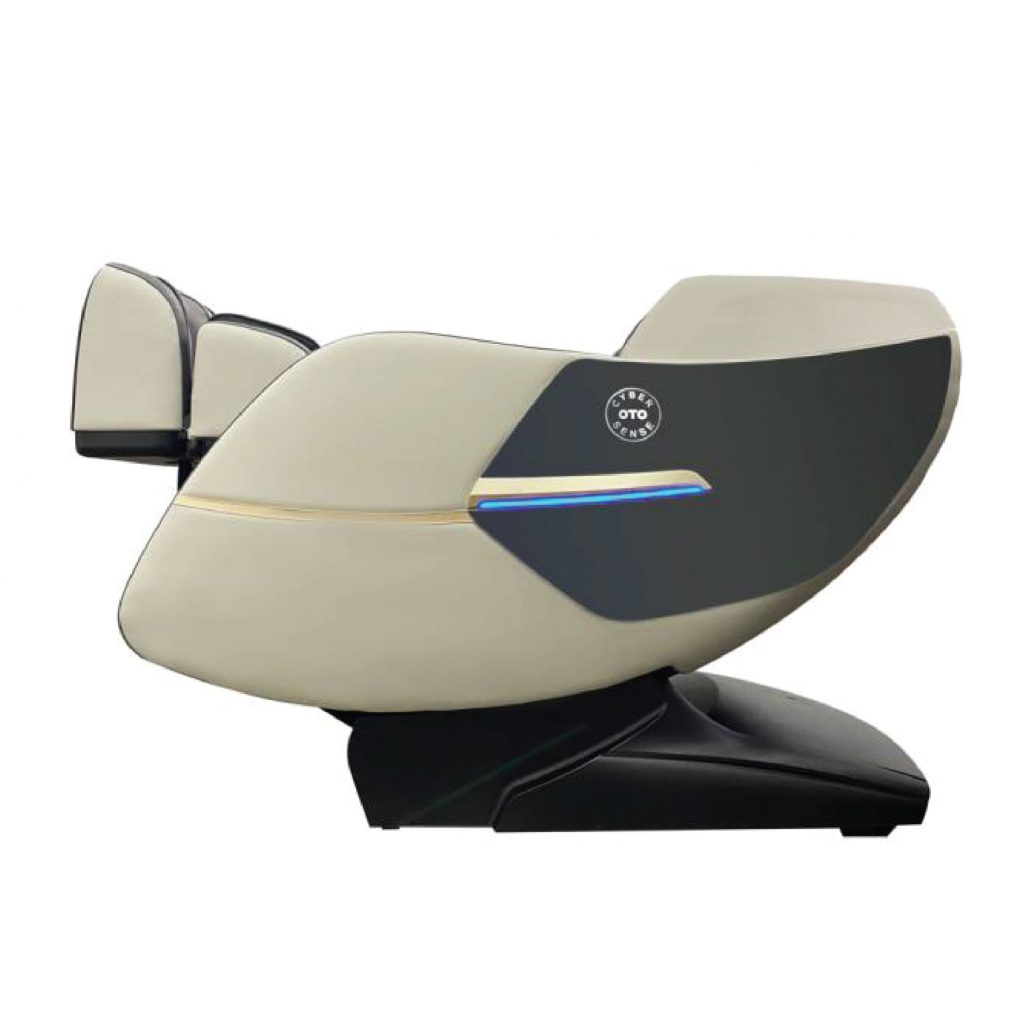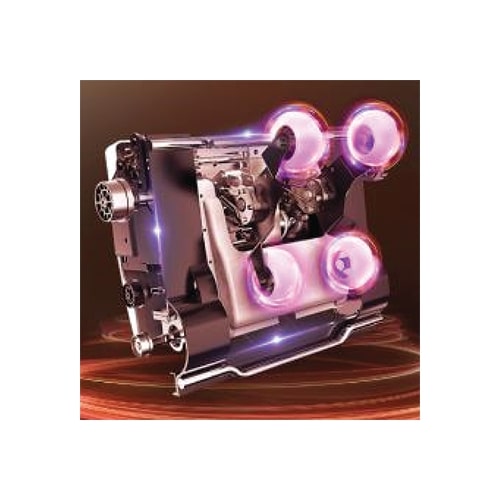 6 MASSAGE STROKES
Kneading
Knocking
Tapping
Clapping
Shiatsu
Kneading + Knocking
3 MASSAGE-WIDTH
10 cm
15 cm
25 cm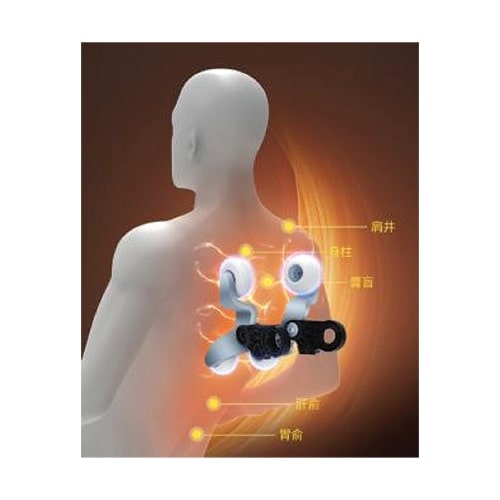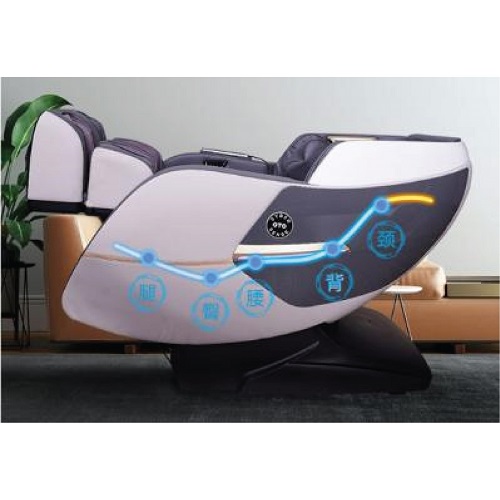 133CM EXTENDED L-SHAPED MASSAGE TRACK
3 Zero-Gravity Positions, 127±7°.
COMPLETE FOOT MASSAGE
Unique calves rubbing + kneading
Soles scrapping
Legs air-press
Heels air-press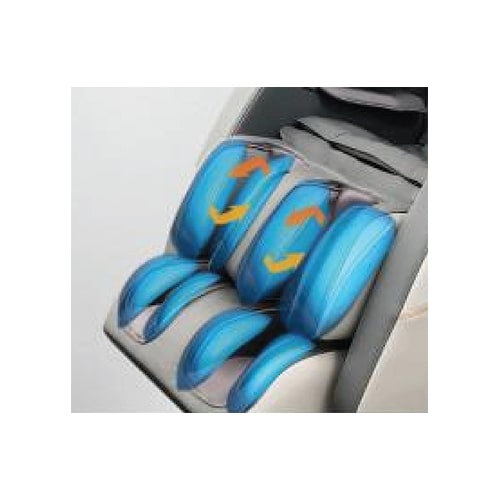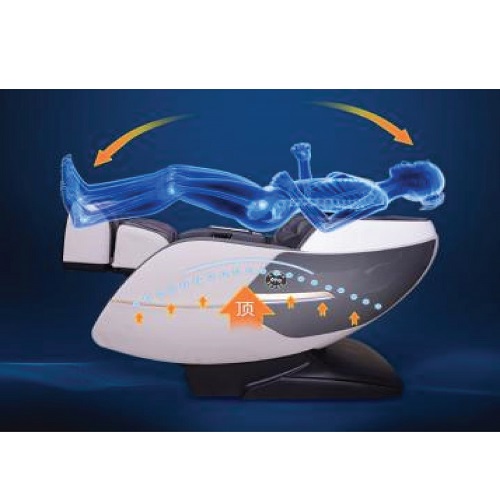 UNIQUE THAI BACK STRETCH
Thai style back & legs stretch.
36 AIR BAGS
Airbag Positions:
– Shoulders
– Arms
– Waist
– Hips
– Calves
– Feet
– Heels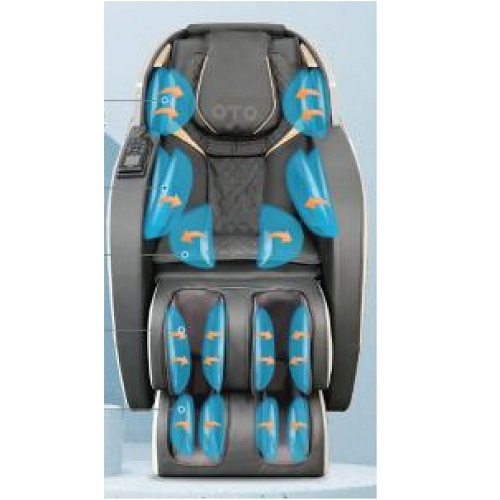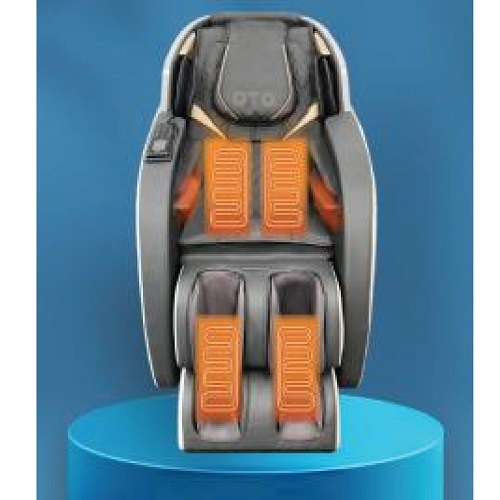 GRAPHENE HEAT-THERAPY
Heat up in 30 sec
65℃ on waist
55℃ on arms
VOICE CONTROL
Convenient and easy massage without moving a single finger.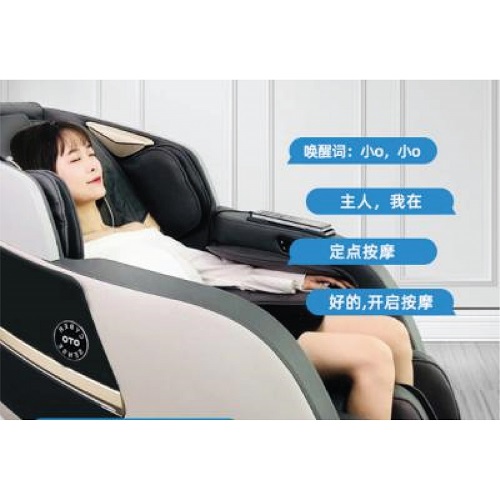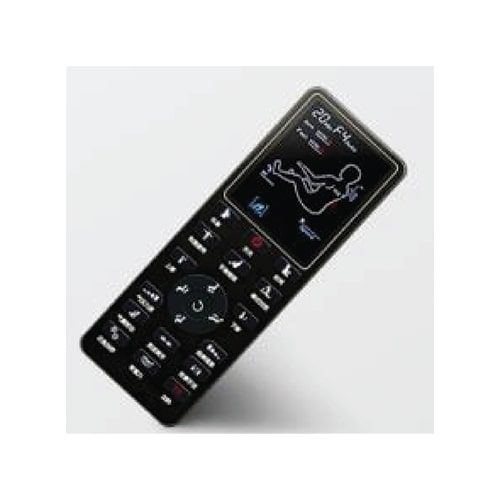 LCD CONTROLLER
Simple operation with numerous functions to fit your needs.
QUICK CONTROL
Massage Up
Massage down
Voice Control On/Off & Volume
Time Select
Power On/Off
USB Charging Port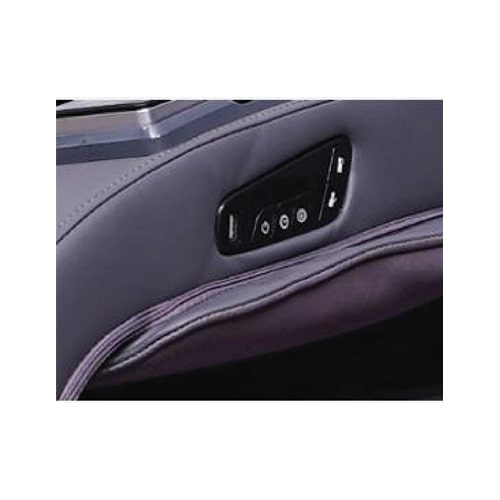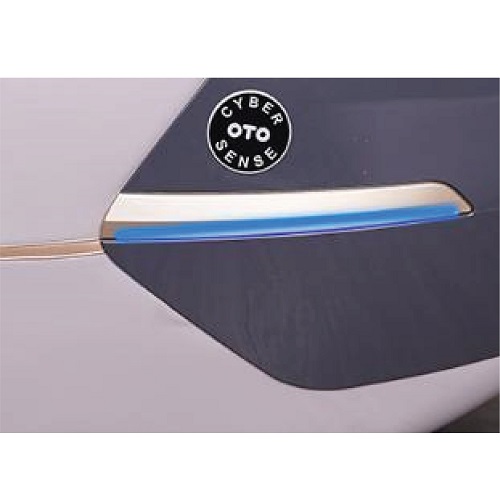 LED MOOD LIGHT
To create a relaxing ambience and atmosphere.
FORWARD SLIDING
1 cm Wall Space Required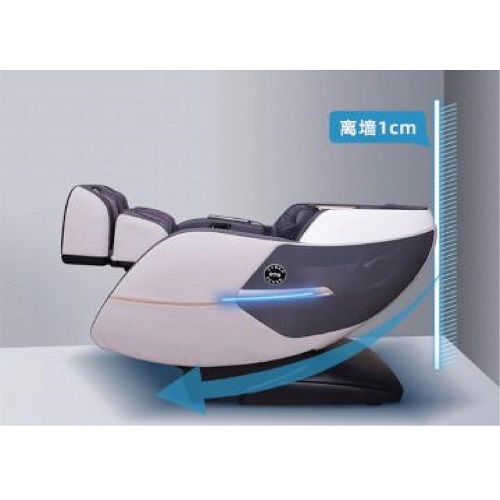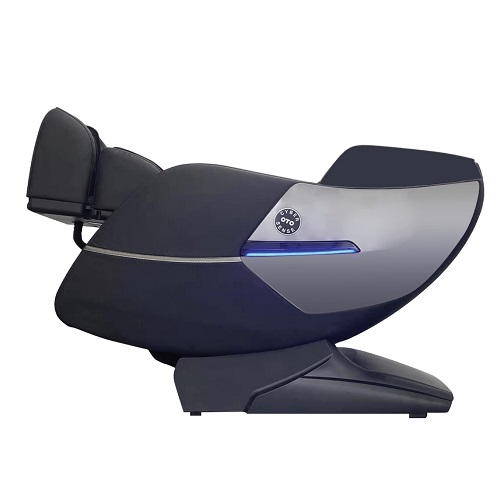 CONTROLS
1. Massage speed: 3
2. Massage width: 3
3. Air intensity: 3
4. Zero-G position: 3
5. Auto-program: 10
6. Manual selection: 6
7. Control method: 3
8. Body-scan method: Smart scanning
SIZE DIMENSIONS
Sizing measurements for the massage chair.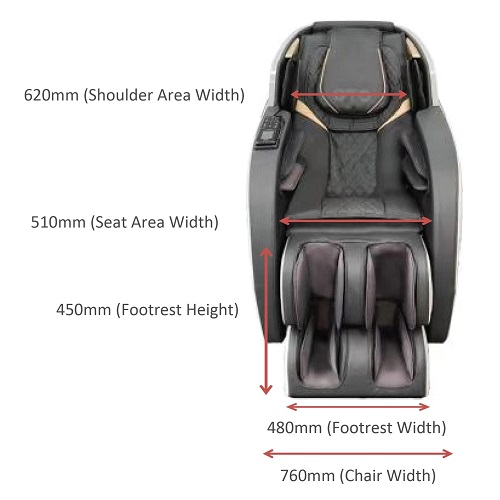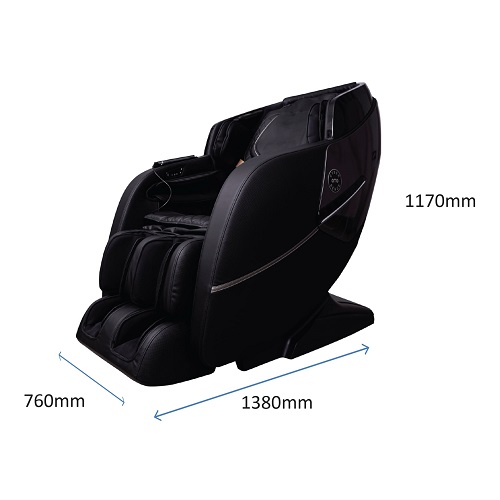 PRODUCT DIMENSIONS
Up-right Size: 1380 (L) x 760 (W) x 1170 (H) mm
Reclined Size: 1580 (L) x 760 (W) x 915 (H) mm