3D KNEADDING MASSAGE ON NECK AND SHOULDER
Simulates massage strokes delivered by human hands.
Adjustable neck rollers could meet individulas needs.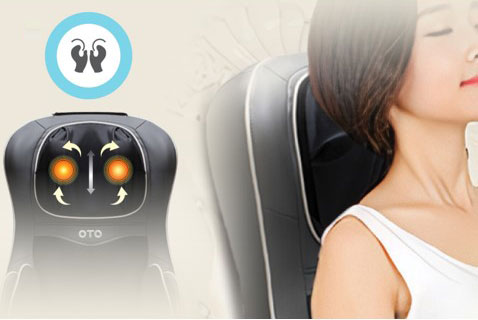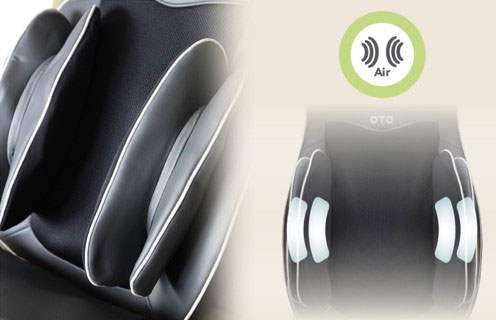 DUAL AIR MASSAGE ON WAIST
Dual-layer airbag design on waist part and alternate inflating actions provided a swinging motion.
SHIATUS & ROLLING MASSAGE ON BACK
8-finger roating massage knobs cover back, waist and hips, offering you a comprehensive shiatu and rolling massage experience.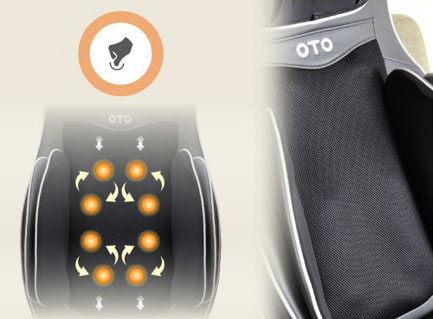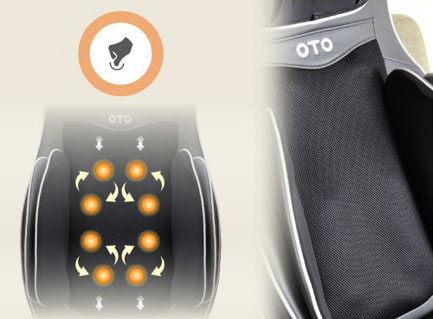 Heat therapy helps improve blood circulation on neck and back, and intensity massage effect.
VIBRATION AND AIR MASSAGE ON SEAT
Provide rhythmic vibration and air massage on hips to enhance blood circulation, thereby shaping your body.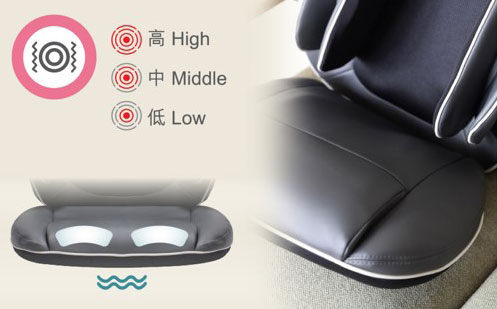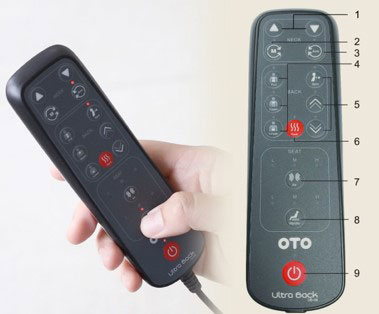 EASY CUSTOMISABLE CONTROL
Spot massage on neck (Up / Down)
Manual kneading massage on neck
Auto kneading button on neck
Shiatsu massage on back (Full / Uper / Lower)
Spot massage on back (Spot / Up / Down)
Heat therapy on back
Air massage 
Seat vibration
On / Off
REMOVEABLE PROTECTIVE CLOAK
Removeable cloak can reduce massage intensity.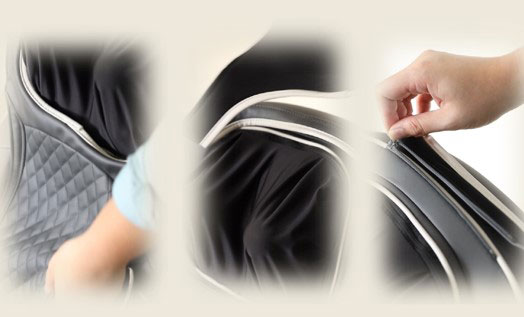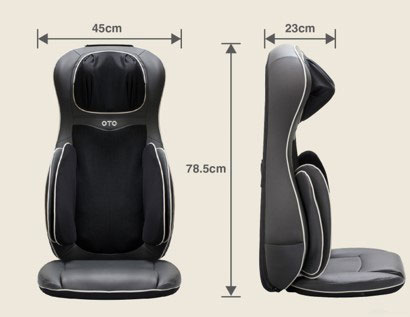 785(H) * 230 (W) * 450(L) mm (Folded)
785(H) * 480 (W) * 450(L) mm (Upright)
OTO Ultra Back massager in Bangladesh simulates shiatsu massage and human hand kneading that deeply relieves stiff and aching muscles. It also fully relaxes the mind and body.
Features
3d kneading massage on the shoulder and neck
Dual-layer air massage on the waist
Rolling and Shiatsu massage on the back
Air massage with the vibrating seat
Soothing heat therapy
Customizable and easy control
Specifications
Warranty:
6 Months
Model Name:
OTO Ultra Back
Model Number:
UB-68
Auto Timer:
15 mints
Rated Voltage:
AC 100-240V, 50/60Hz
Power Consumption:
60W
Weight:
7.6 kg

Dimensions:

785(H) x 480(W) x 450(L) mm (Upright)
785(H) x 230(W) x 450(L) mm (Folded)
Benefits
Adjustable neck rollers and simulates massage strokes feel like the human hand.
8-finger rotating massage knobs provide comprehensive shiatsu or rolling massage experience. They cover the hips, back, waist, and hips.
Heat therapy increases blood circulation throughout the body.