THAI STRETCHING AT 3 ZERO GRAVITY
Relieve excessive stress on the skeletal structure including the spine and provide lower back muscle relief. The combination of massage and stretches helped to relieve stress on vetebrae and relaxes tight muscles.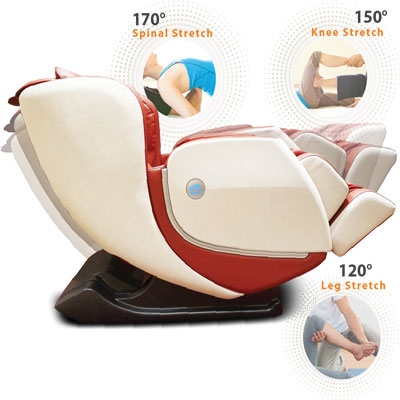 Enable massage arms to perform a human-like deep thumb-press as well as finger-rub with a twist on the muscles
ULTRA-LONG L-SHAPED TRACK
Engineered into the shape of S & L, enables the massage mechanism to move closely on the contour of the human body, effectively massaging  every inch of the muscles.      With the extended track length, massage actions performed on the upper body can also be performed on the buttock as well as under the thigh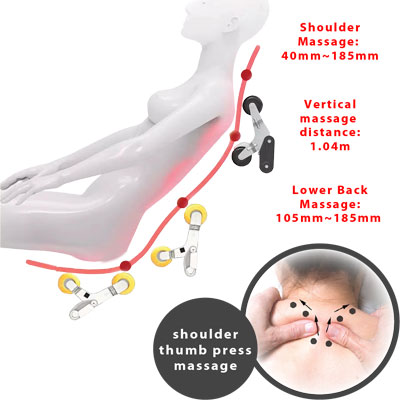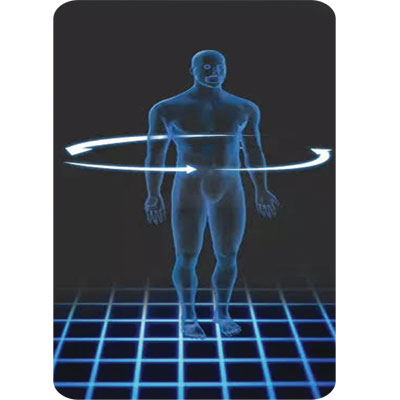 Surround scanning on body frame for precision-massage on upper body.    
A total of 12 air bags cover almost the entire body to provide an air-wrapping massage together with soothing heat on   lower back and calves for enhanced effect.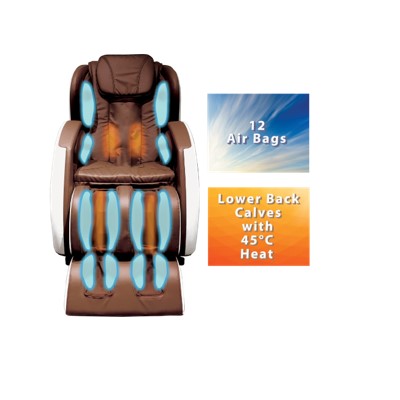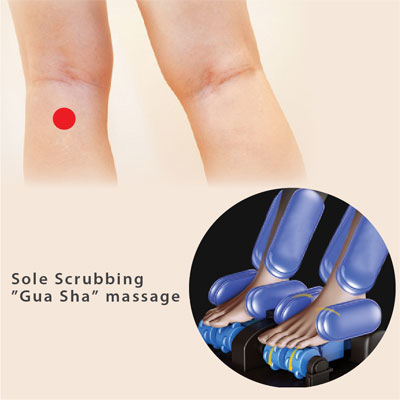 ALL-TECHNIQUE FOOT MASSAGE
Combination of
✓ Chinese "Gua Sha"
✓ Sole Scrubbing;
✓ Calf Thumb-press
✓ Calf Heat therapy &
✓ Leg Air-wrap.
1410(L) x 770(W) x 1100(H)mm (Upright)
1740(L) x 770(W) x 870(H)mm (Recline)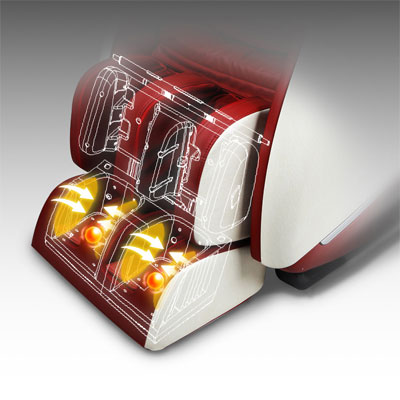 Make your life more comfortable with the OTO essence massage chair in Bangladesh. With its unique design, you can finally stretch out at home and take advantage of relaxation benefits.
The heated rollers are designed to relieve tension. Allowing an effortless deep-tissue or shiatsu massage style session. Massage one small area at a time or brush it across the entire body.
Unique Features
Ultra-long L-shaped track prolonged massage coverage
4 massage strokes combination: Kneading, Tapping, Shiatsu, Scrubbing
4 High-quality massage heads
Shoulder: 40mm ~ 185mm
Lower back: 105mm ~ 185mm
Vertical massage distance: 1.04m
Provide soothing penetrating-massage
Heat Therapy on Arm, Lower Back, Calf & Leg
3 Preset reclining angles: Reading, Stretching, Relaxation
Air Massage on Hands, Hip, Calf
Scrubbing massage on Soles
Auto-scan on shoulder position
Specifications
Type of Product: Massage Chair
Model Number: ES-06
Auto Timer: 15 min
Power Consumption: 230W
Power Voltage: 220-240V / 50/60Hz
Upright Dimension: 141(D)x76.5(W)x110(H)cm
Recline Dimension: 171(D)x76.5(W)x85(H)cm
Net/Gross Weight: 85 /106 kg
Warranty: 6 Months (From the Date of Purchase)
Benefits
A massage is a great way to reduce stress on both physical and psychological levels. It can lower heart rate, blood pressure, cortisol levels, and insulin in the body which will help you feel better at home or work.
4 types of massage give you a complete therapy session to your whole body. With the combination of kneading, tapping, shiatsu, and scrubbing, the blood circulation of the whole body will increase tremendously and relaxes every organ.
Heat therapy will reduce lower back pain. It also works on the arm, calf, and leg and releases muscle stiffness.
3 reclining angles allow you to massage however you want. You can take a massage in reading, stretching, and relaxation angles.
Air massage allows your hands, hip, and calf to get a soft and refreshing massage.
Its auto-scan shoulder position gives you an advanced treatment to your shoulder.