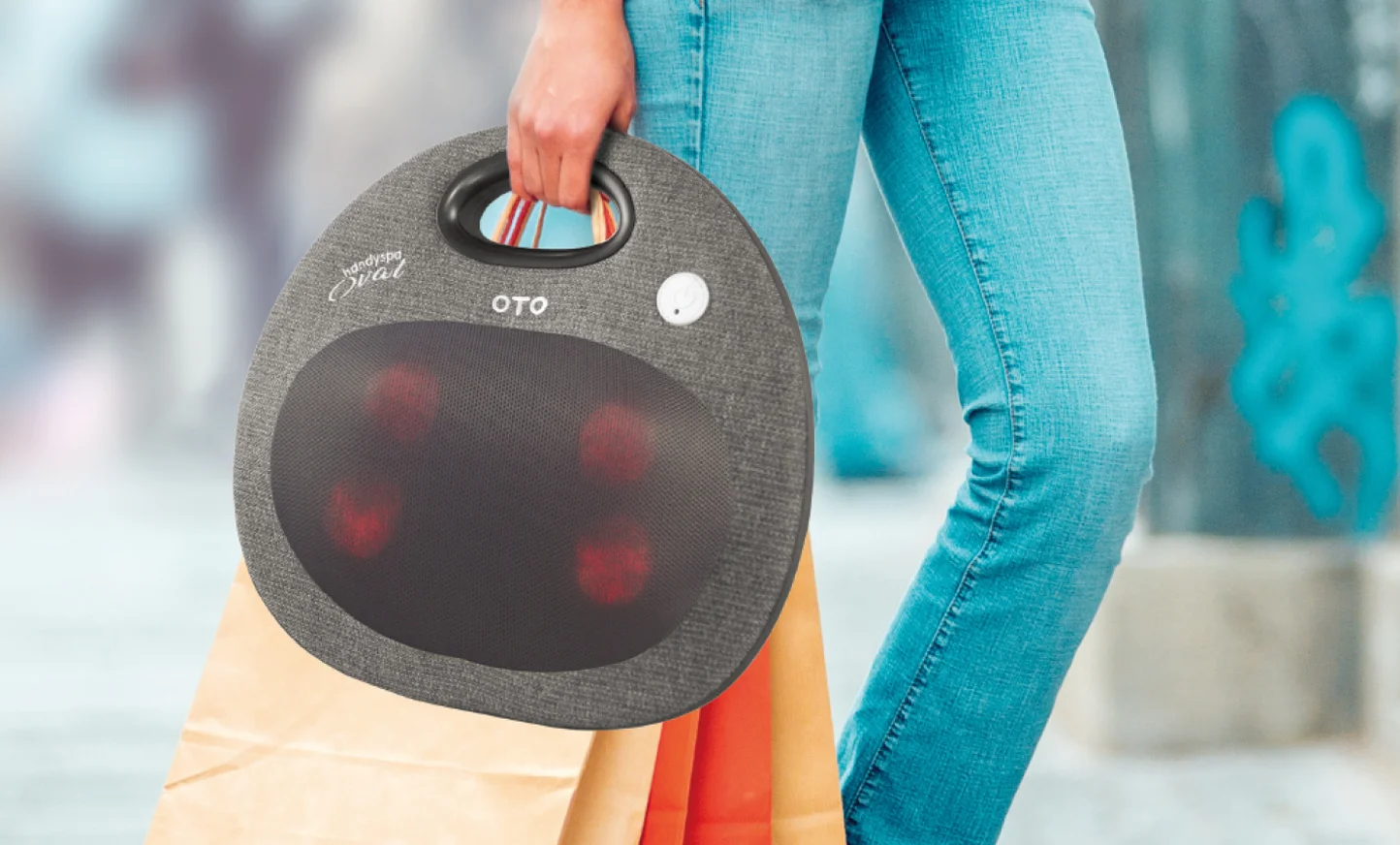 WIRELESS MASSAGER ON THE MOVE
The product does not require you to
charge it over night as 3 hours will suffice.
With Forward & Backward Kneading.

Only 5cm thick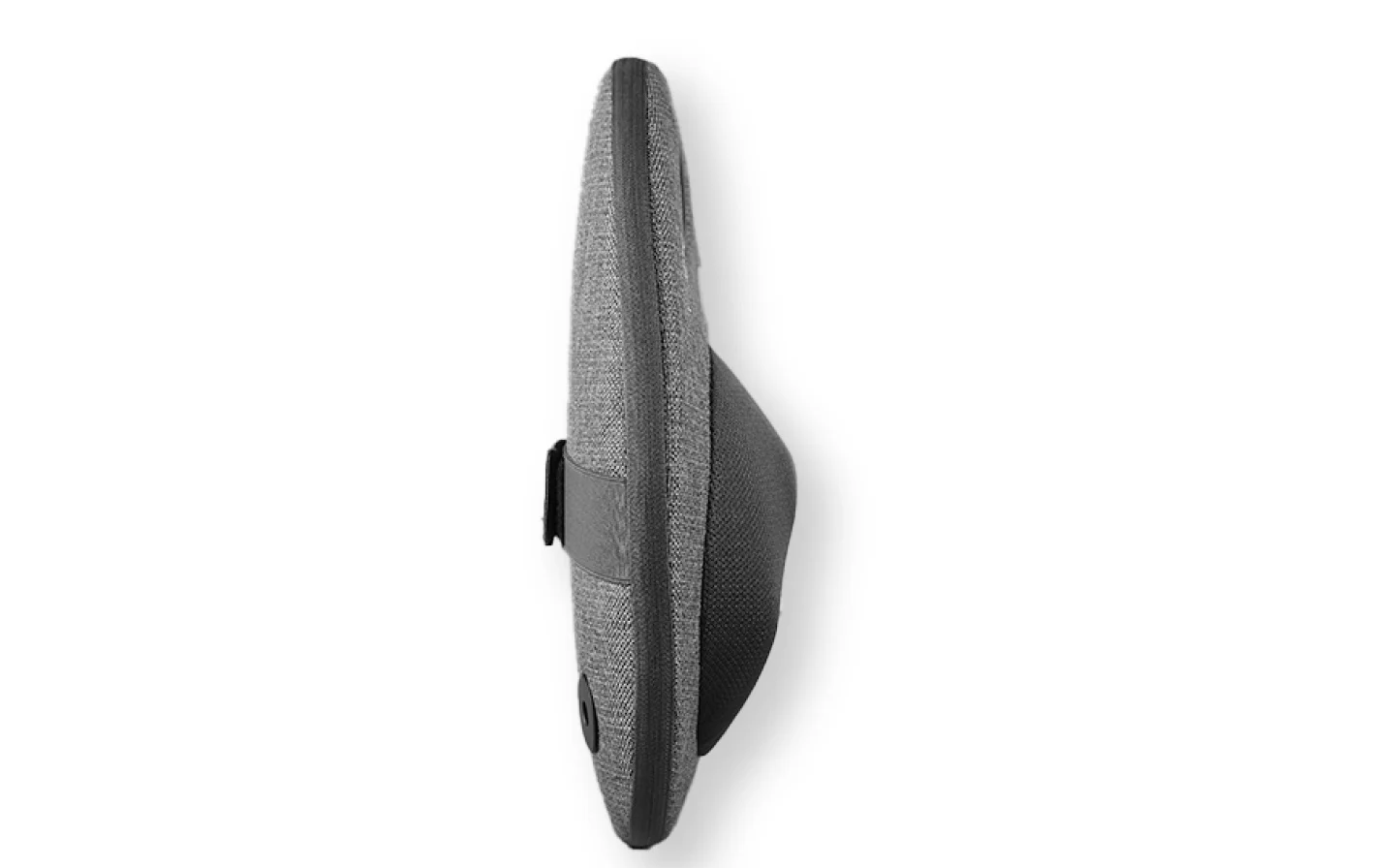 AT 36°C WITH ERGONOMIC DESIGN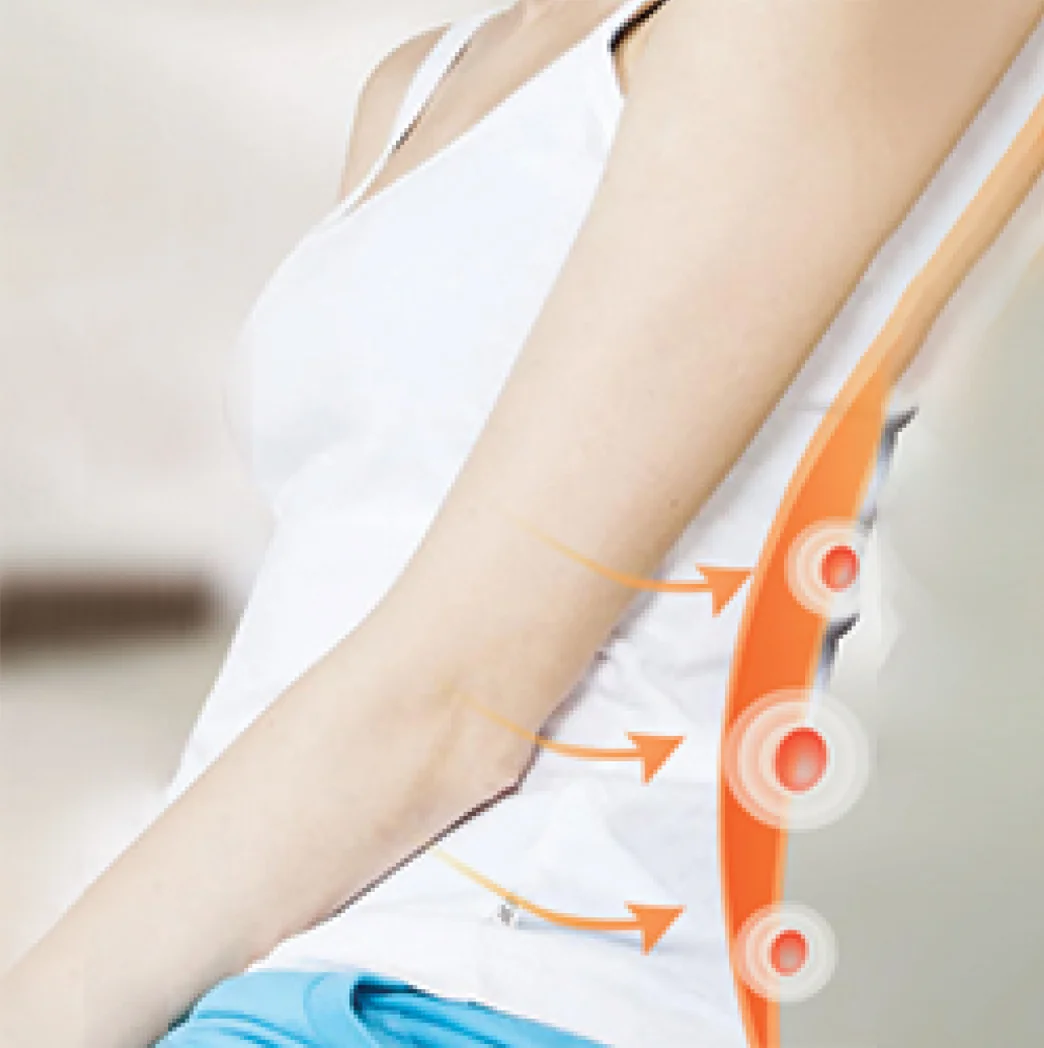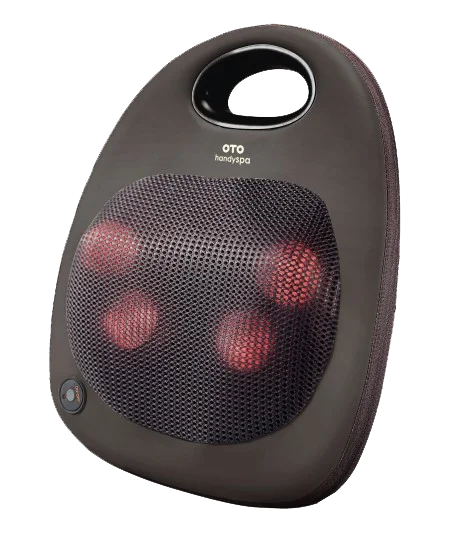 Full Support on Lumbar Area
AT 36°C WITH ERGONOMIC DESIGN
With quiet motor (<60dB), effectively relieving
muscle soreness and fatigue.
OTO Handy Spa is a relaxing wireless back massager in Bangladesh to relieve your fatigue back muscle.
Key Feature
Wireless and rechargeable
Long-lasting battery power
Lightweight and handy
Duel direction
Fast key mood
Heat therapy
Specifications
Product Name: OTO HandySpa Oval
Model Number: HS-900V
Product Type: Back Massager
Rated Voltage: 15v
Rated Power: 20w
Timer: 15 minutes
Product Weight: 1.45kg
Product Dimensions: 39cm x 5cm x 33.5cm
Warranty: 6 Month
Benefits
Easily remove fatigue and muscle soreness with its full support on the lumbar area.
Easy to carry anywhere.
Multiple applications available with dual direction massage and heat therapy.
Relieves back muscles stiffness and increases blood circulation.